Recently Folk.World wrote about Tims new album "Come", published in November 2019.
How did you come up with the name of the album?
Well, the album title is part of a series of albums. Each one is a one word title with each letter in the alphabet except I'm not going through in order to throw people off. I kind of look sometimes for double meanings of words too. But this one has more to do with a a line from one of the first songs to be written for the album, 24 hours (come), as the last part of the song is "come on sing with me today!" which is I guess me trying to say let's all sing from the same hymn sheet and work together. The song itself is about quitting smoking though which I have actually managed for the last 2 and half months.
What message do you want to give to your listeners?
My message in general is "be Excellent to each other" which means it doesn't matter which race, gender, sexuality, religion and choices in life, just be nice to each other. With this album though as i'm not at all political in my writing it's more about things that have happened to me or things and people that have inspired me. I guess got a very laid back feel and a lot of the themes are pretty rural (although the last track is about moving to the biggest city in Europe).
What has happened since the last album until now?
A lot touring that's for sure! In the last 5 years alone I've clocked up 1000 shows. And I counted the other day I've done 2417 shows in total in nearly 14 years. I've also released 17 albums and several splits, Ep's and singles. Fair to say I like to keep being busy.
So Odd/Even the last full studio album I released before this was written at the same time as Come as well as a third album Hail. This album took a while to save the money to record and even took a couple years to come out (it was recorded August 2017). Since then while I have been waiting for it to come out I have demoed the next studio album (which you can hear on my bandcamp) and nearly finished an electronic album for a mental health charity (I like to keep busy).
How were the days in the studio?
Two weeks in total I lived on the couch in the studio for the entire time except for the one day in the middle where I had a day off to go and play at Rebellion festival in Blackpool. Each day was as Rob likes to work 10am-6pm very structured. And we had a plan of when each session musician would come into the studio. It was very structured unlike the previous album which had more of a lean towards experimenting with sounds. It was very exhausting though to get it from the ideas in my head out onto the record but I'm deeply proud of it and all the hard work that went into it.
What connection do you have with folk music?
I guess the fact most of songs are story based and a lot are very rural in their nature. I do like telling stories and often my live shows have me explaining the songs before I play them telling the tales. I love a lot folk music especially American folk music and the blues of course.
Are you travelling alone or as a band?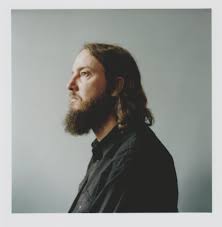 Usually on my own although some times I hook up with a band from Dresden/Berlin called the Tourette Boys. I also use session musicians on records when there are instruments I can't play but would like on the record. I'm very lucky to have a nice wealth of musicians to call upon to make my records sounds like how imagine them in my head.
What things or situations have inspired you for your album?
All sorts friends like Oldseed, people I've met like Bonnie Prince Billy… Both who's music inspired me. My fear of heights in (I'm not) Icarus, quitting smoking, sit by a lake in Finland, moving to London in 2000 various things… the whole break down is here:
Track break down
Numbers Game – This song was written many years ago in fact is the oldest track on the album. Standing at maybe 10 years old. It's about one of my favourite singer songwriters Oldseed from Winnipeg Canada who now resides in middle Germany. We met in Scotland and then toured several times together not only a great Human being a very inspiring guy and brilliant musician who should be more famous than he is. I wrote this song about him for his wedding which I played at.
Aveiro – is a city in Portugal which I have played many times in fact no Portuguese tour is complete with out an Aveiro show. The city itself looks a bit like Venice and has so many beautiful beaches (on which this song was written upon). It's also got a whole bunch of lovely people who have become such great friends. For recording the song Robert Hobson helped adapt the string arrangements to give this very simple song a very grandiose sonic structure with soaring strings and vast arrangements.
One day at a time – This song is one of the most minimal on the album with just guitar and a few effected instruments behind. Started from an idea I had while stopping in a Dutch art space. But then developed more back in London. The song is about my ability to be the worst tourist despite all my touring. I see the sites and don't really care that much. I'm more about the people who make the city and prefer hanging with folks in each city.
Sleep – Almost like a lullaby. It's a very quiet song as it's about my partner who was asleep sick in bed when I was writing this album. Thankfully now better but I took time off touring because of this for a short while to look after her. It's a love song subjectively and again fairly simple melody with some dream like effects.
Prince of the Palace – is a song about Bonnie Prince Billy, I'm a big fan and have met him a couple of times. It's more of a tribute to him that actually about him. His album I see a darkness is still one of my favourite albums of all time.
24 Hours – this song is about a race car in the 24 Hours of LeMons or is it? It's not it's about me trying to quit smoking but the inspiration came from thinking about race cars used to be cover in Cigarette sponsorship. I'm still trying to quit and part of the tittles joke is that 24 hours is the longest I've managed to quit smoking. The song itself builds into a gang vocal ending. Unfortunately the backing singers got sick day of recording so myself and Katie Stone (who sings back ups on the album as well as violin after she was drafted in last minute as original back up singer Helen Chambers was ill so could not be there) so we do different voices to make it sound like a bunch of different people.
(I'm not) Icarus – is about how I have vertigo. I have never been good with heights. I thought about the Greek legend of Icarus and how I would never do that I probably would have never even made it up the tower anyway, ha ha! It's also about how some musician aim to be world famous and reach the heights. I am happy where I am at and feel blessed to have spent the last 13 years doing something I love for a living touring round the world playing music and the incredible journey I have been on. The song itself is probably the nearest thing to a straight up rock song on the album.
Placid lake – I'm terrible at relaxing I have manic depression so I'm either doing loads of stuff and thinking new ideas all the time or in a massive depression cycle and can't move and feel numb. But every now and then I can just kick back. This song was written about a time when I went to a lake in Finland and spent time just taking Saunas, skinny dipping, drinking, smoking and rowing a boat badly. The song has an almost pop vibe to it and the end disco bit is a half nod to ABBA via Mark Eitzel who is another one of my favourite songwriters.
London – The last track of the album is about the city I have called Home since 2000 (altho has a year in 2006-2007 in Edinburgh and have been on the road most of the time since 2006). I moved to London in 2000 leaving Exeter where I had been for 5 years for University and first full time jobs as well as bands etc. Never really intended to move to London as I always thought was far to big. I was wanting to move to Bristol. But a job offer and my band Shima moved to London. So I found myself in the big city. The lyrics for this song actually came from an old diary entry I found many years later and turned it into a song. It's about dealing with a move to a big city and feeling lost and isolated. I've grown to love London and without that move I may not be doing what I am doing now and that is also reflected in the song. The song starts off pretty quietly and sparse but builds into a massive crescendo and final statement to the album. In fact it's the only track on the album with fuzzed up Guitars and an epic wall of sound. Makes a very logical conclusion to the album as a whole.
What else do you want to tell?
Be excellent to each other like I have said. Come see me at a show or listen to my music its really appreciated. I love meeting new people if you read this and I'm playing in your town come say hi i'm a friendly guy i like to think.
Which people would you like to thank?
I would like to thank Nick Josten PR for this interview. Yourselves for asking me these questions. My friends and Family, all the lovely people I meet on the road who let me do what I love for a living I can't thank you all enough for your support. I feel very bless.
And thanks for reading this interview. 
Take a look to Tim's latest album "Come".